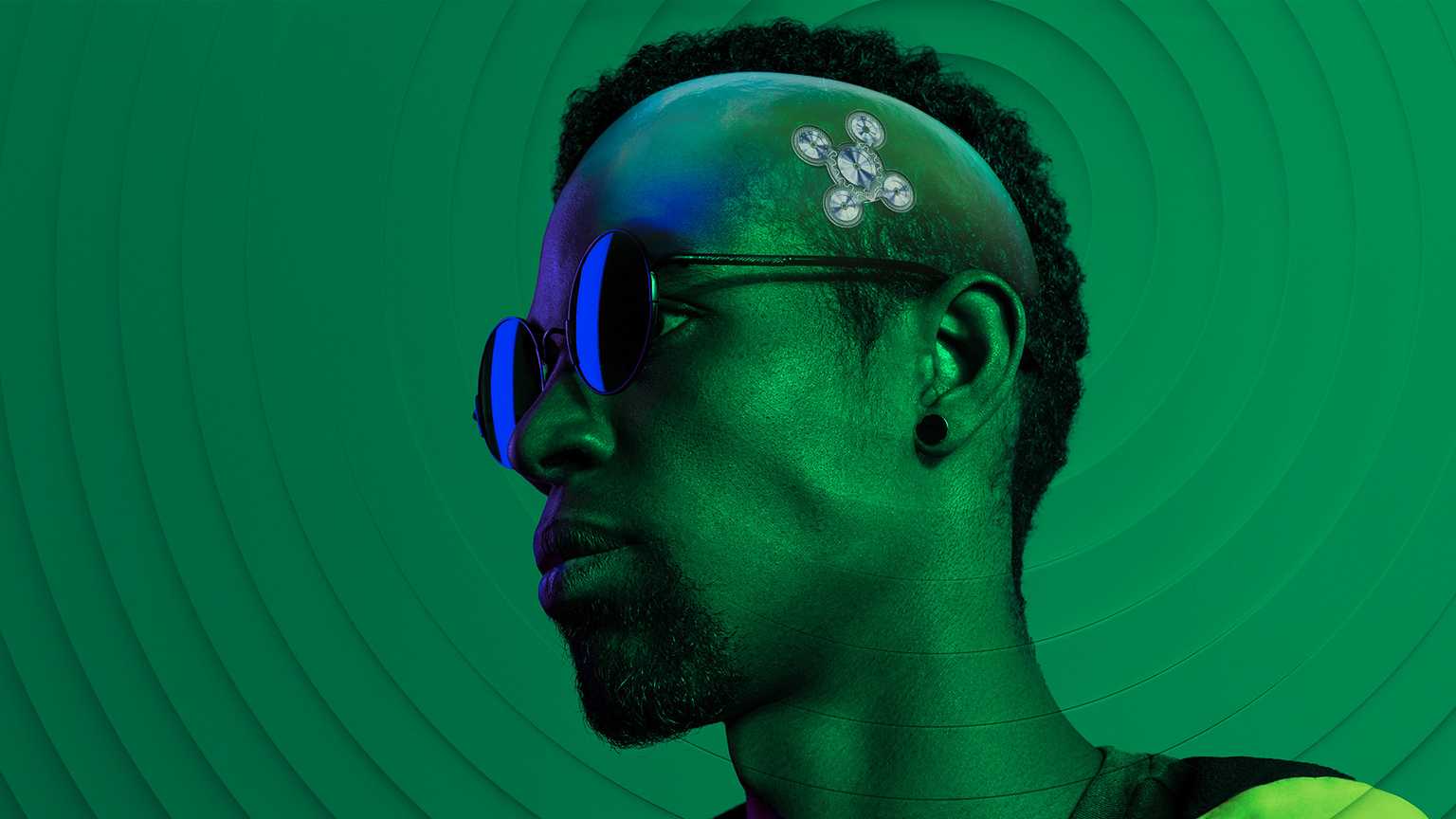 Epicranial Application of Stimulation Electrodes for Epilepsy
About EASEE®
Medication alone often does not help!
The typical treatment methods for epilepsy are medications. Yet, many patients with epilepsy do not benefit sufficiently from anti-epileptic drugs. When a patient has further epileptic episodes despite treatment with two effective anti-epileptic agents for the respective type of seizure or epilepsy, specialists refer to this as 'drug-resistant epilepsy'.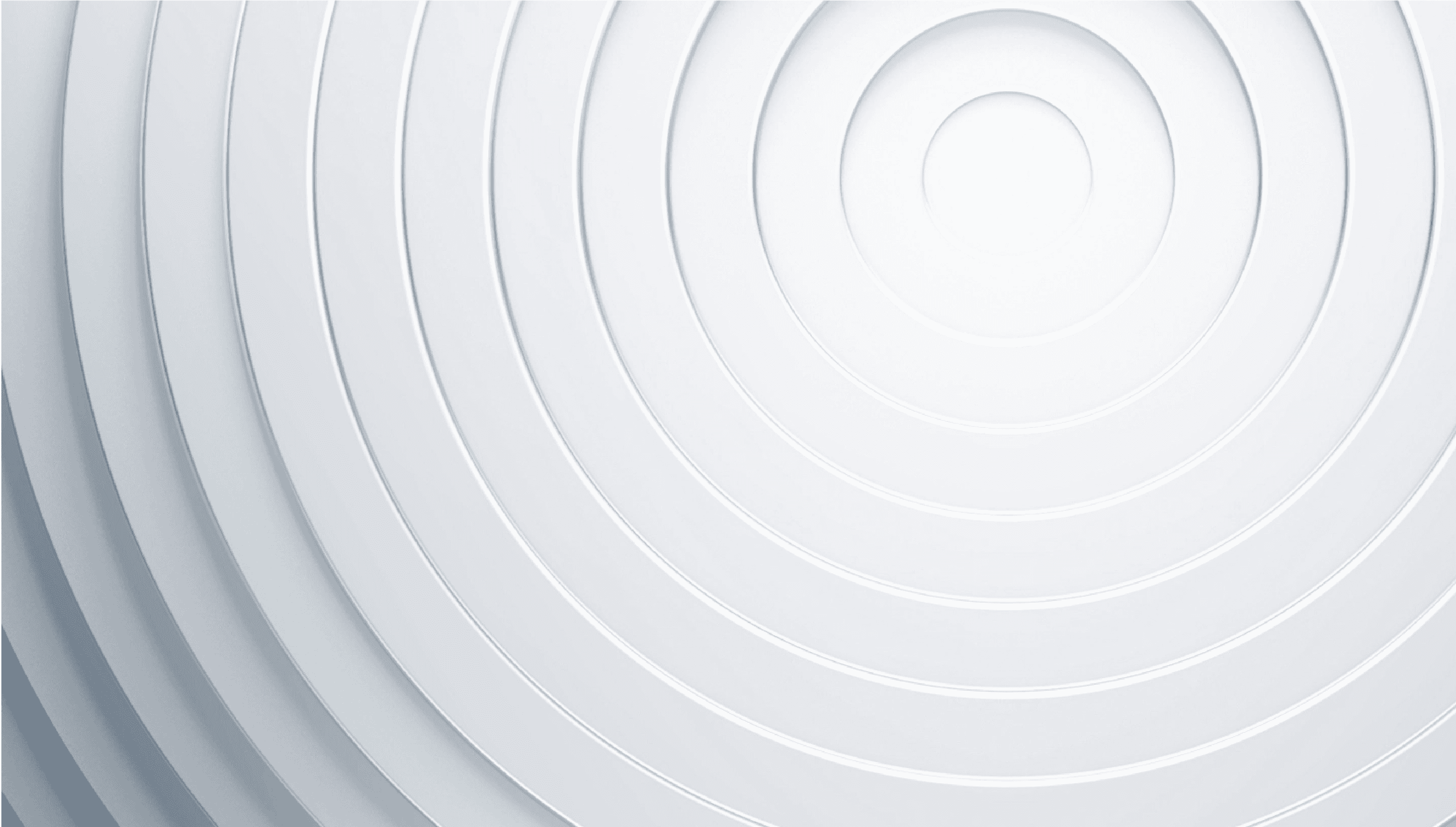 Your life is what motivates us
Imagine being able to work just like that! Engaging in sports activities just like that! To be able to have fun just like that!
Focused cortical stimulation is a new world-first procedure that represents an innovative approach for treating epileptic seizures and favourably affecting the course of the disease for patients with inoperable forms of focal epilepsy. EASEE® imposes virtually no external limitations on your daily life. You can engage in sports, work and all leisure activities – and all of this is possible with EASEE® without having to give up the security provided by brain stimulation.
EASEE® Family
EASEE®: For therapy-refractory focal epilepsies
EASEE® offers a highly reversible option when resection isn`t one.
Simple, low-risk procedure

The head bone remains unopened

The stimulation can't be felt

Not visible to others from the outside

Everyday movements remain untroubled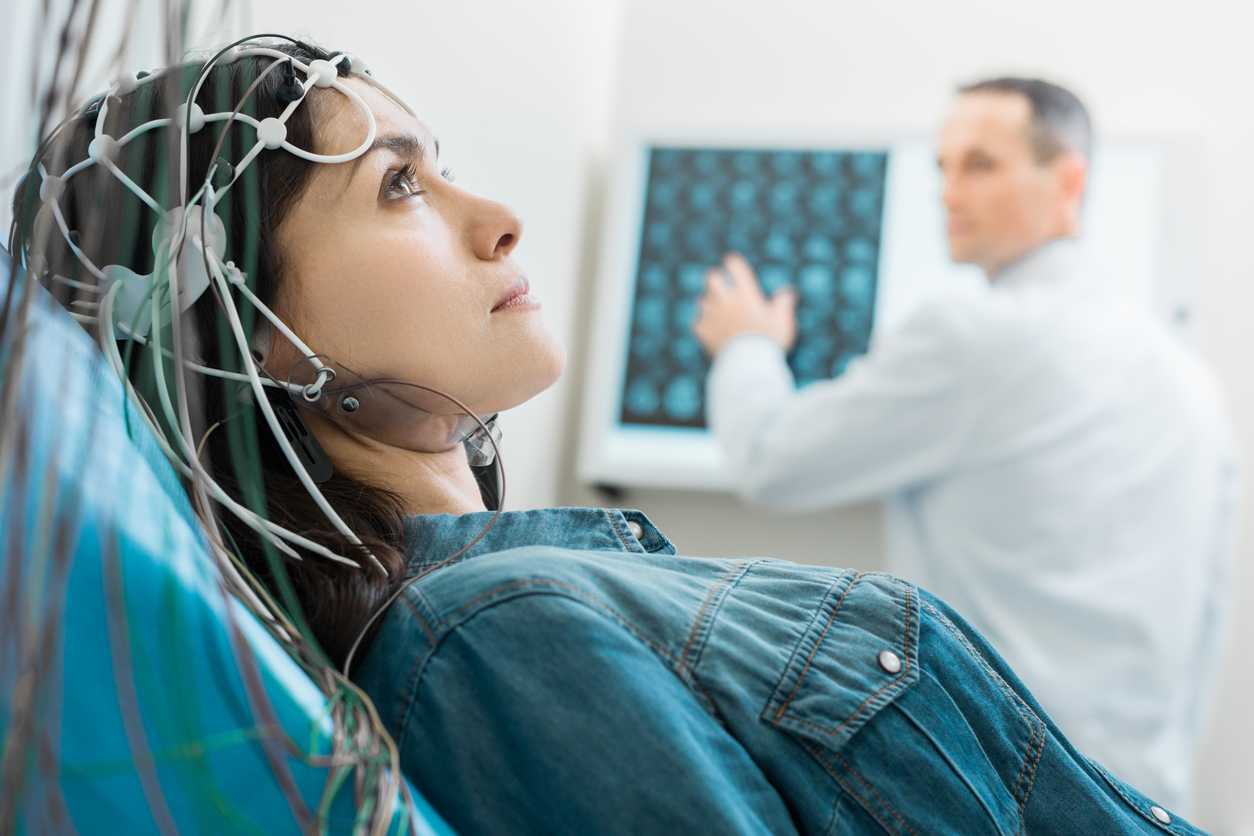 Centers of Excellence
The EASEE® system is appropriate for treating many people with focal epilepsies. Since September 15, 2022, the EASEE® system has been CE certified for adults with therapy-refractory focal epilepsies.

The following epilepsy centres already have experience using EASEE® or are familiar with the data from clinical studies, so you may consult with them to see whether EASEE® might be considered a possible treatment option in your case. Children and adolescents may be eligible to participate in a study to be launched in the autumn of 2022.
Find center of excellence
---
How does EASEE® work?
Technology
EASEE® sends electrical impulses to the location in the brain where the epileptic seizures originate. It stabilises the brain without touching it.
Placement of the EASEE® device
EASEE® can be placed individually for all clearly defined neocortical foci.
By means of a minor surgical procedure performed under general anaesthesia, the wafer-thin electrode pad is implanted under the skin of the scalp. During the same procedure, the pulse generator is implanted in the chest area and connected to the electrode pad with a cable.
Find center of excellence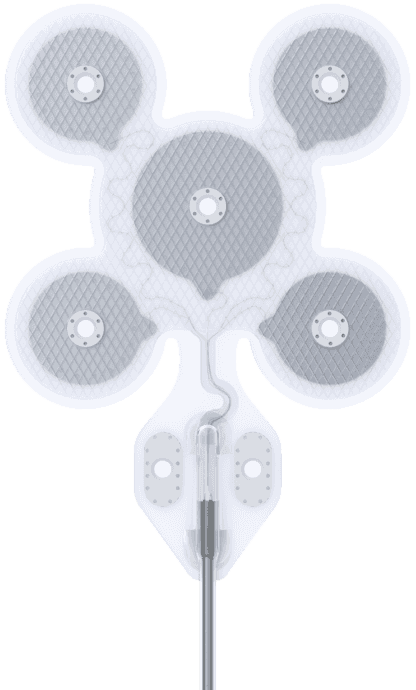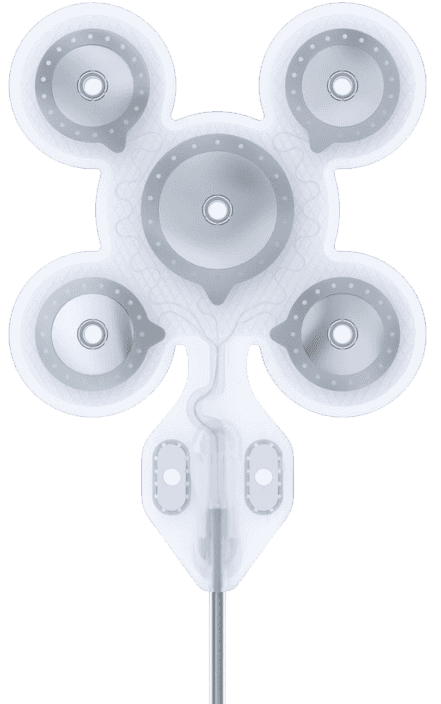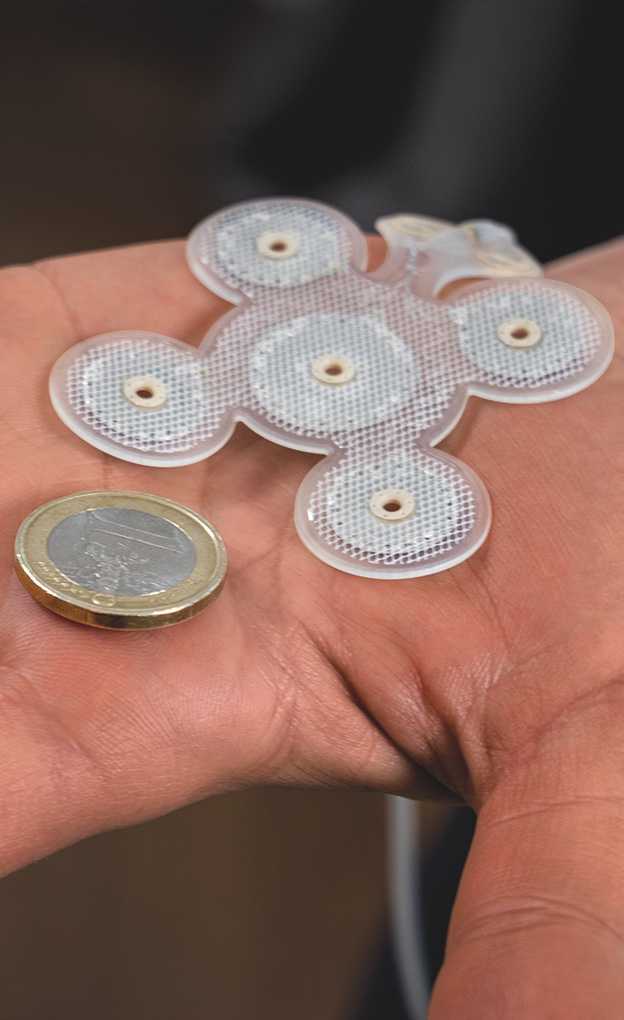 Technical innovation
The innovative electrode design enables a deep and focused stimulation of the brain – without ever touching it.
A so-called Laplace electrode generates fields and current flows perpendicular to the electrode pad. In the EASEE® System, the external ring-shaped electrode is replaced by four individual electrodes in order to adapt the direction of the resultant electrical field to spatially varying resistances. In this way, significant current flows can be achieved on the surface of the brain as well as a penetration depth comparable to that of more invasive procedures.
Stimulation with EASEE® is a pioneering procedure that employs subcutaneous electrodes that are situated outside the cranium.
Precisely treat cortical epilepsy foci individually.
Effective seizure control

High-frequency pulses to interrupt emerging seizures

DC-like pulses for neuromodulation

Electrodes not visible from the outside
Scientific Publications
---
Where is EASEE® implanted?
Our studies
The EASEE® system was tested for safety and effectiveness in adult patients with focal epilepsy in several European study centers. Two of the clinical studies, started in 2019 and 2020, are still ongoing to continuously document long-term effects. However, no more patients can be admitted because the recruitment phase has already been completed. Results and data from the clinical studies are published.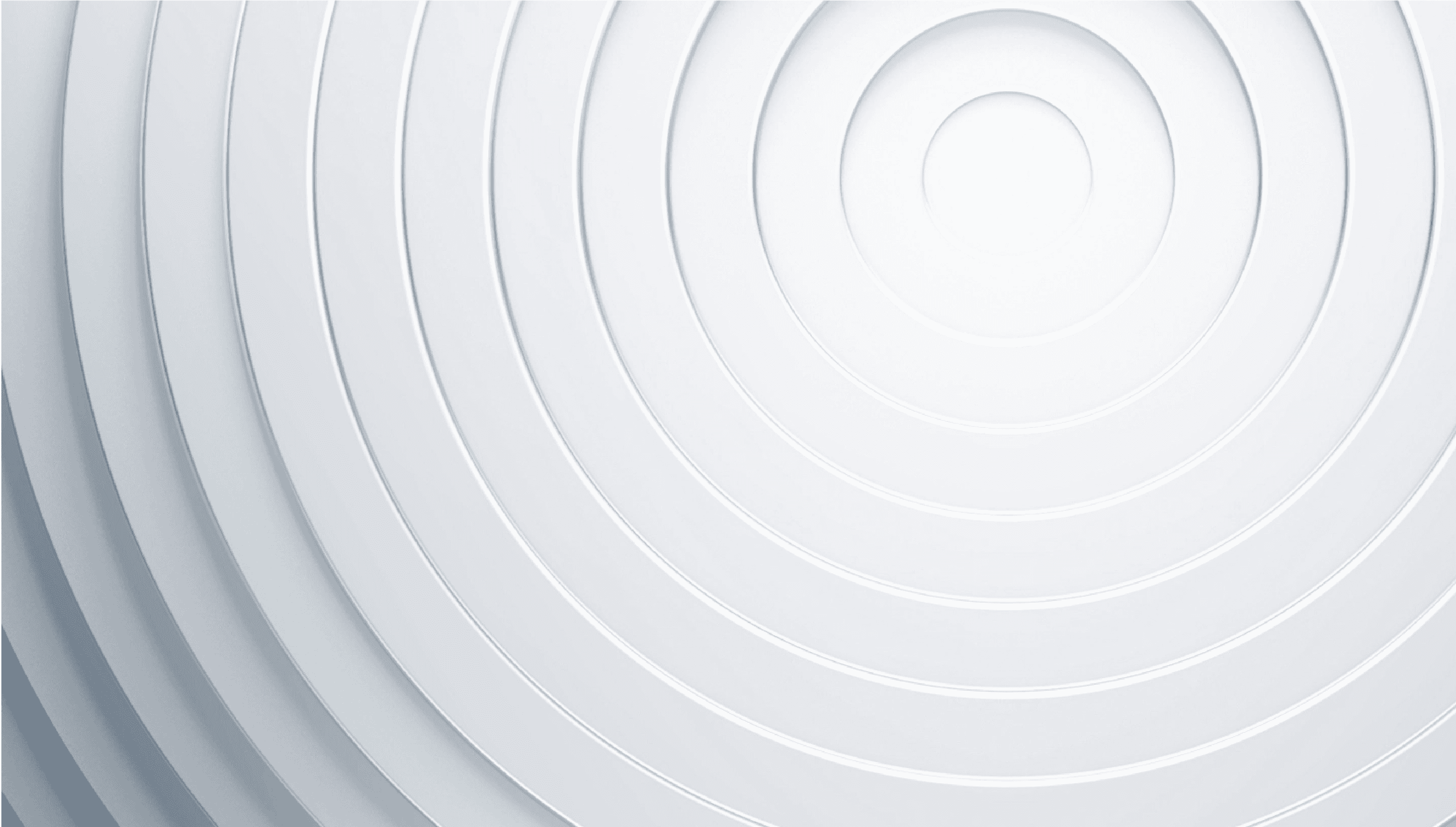 Pre-clinical and clinical studies with EASEE®
Study for children and adolescents
Following the positive clinical results in studies of the EASEE® System in adults, the Precisis team, in collaboration with five paediatric neurology centres in Germany, is planning a clinical study for children and adolescents. Listed in what follows, you will find the names of the participating epilepsy centres. If your child has treatment-resistant focal epilepsy and is 12 years of age or older, you may consider a professional consultation to determine whether your child is eligible to enrol in the study.
Study for adults
The EASEE® System is appropriate for people with focal epilepsy in whom medications are no longer effective or not sufficiently effective. Since September 15, 2022, the EASEE® system has been CE certified for adults with therapy-refractory focal epilepsies and is prescribed by neurologists/epileptologists.
Patients benefit from a reduction in seizures
In the adjoining figure, each bar represents one patient in the EASEE II and PIMIDES I studies. All bars that point to the left reflect a reduction in seizures. The four patients at the bottom experienced 100% seizure reduction; that is, they are now seizure-free. The upper bars that point to the right represent patients who did not benefit from EASEE®.
Key messages
53% response rate (seizure reduction of at least 50%)

Very good tolerability

Stimulation is imperceptible

Electrodes are not externally visible
Time course
A median reduction of seizures of 52% after 6 months

The effect becomes greater over time

Four patients are consistently seizure-free
---
The Company behind EASEE®
Precisis GmbH
Precisis is a private medical technology company devoted to improving the lives of patients with brain disorders through innovative technology.
About us
The Precisis team develops novel bioelectronic treatment methods based on directing therapeutic currents to limited target areas of the brain. Based upon the unique needs of each patient, specific brain cells may thereby be activated or inhibited.
More information about us