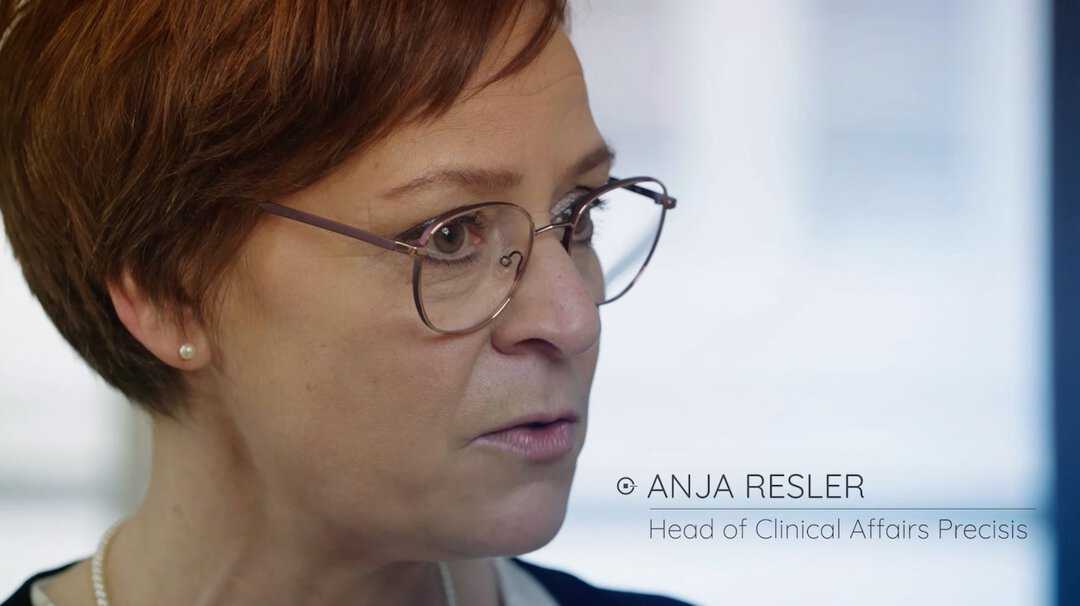 Anja Resler, responsible for clinical research, on the positive effects of EASEE® in clinical studies
Research with EASEE®
Our Studies
The EASEE® system has been tested for safety and efficacy in adult patients with focal epilepsy in several European study centers. For two of the clinical studies that began in 2019 and 2020, we expect to receive further long-term results soon. Results and data from these clinical studies will be published.
pre-clinical and clinical studies with EASEE®
Study for Children & Adolescents
In 2023, the Precisis team, in collaboration with five pediatric neurology centers in Germany and Austria, initiated a clinical study for children and adolescents. The EASEE4YOU study includes patients with focal epilepsy between the ages of 12 and 17.
Studies for Adults
The EASEE® System is suitable for individuals with focal epilepsy for whom medications are no longer effective or not sufficient. Since September 2022, the EASEE® System has been on the market and is prescribed by neurologists/epileptologists.
Navigate to the Epilepsy Centers